Leslie Finger, University of North Texas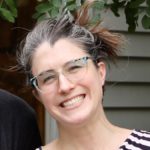 Dr. Leslie K. Finger is an assistant professor of political science at the University of North Texas. Her research focuses on state and local politics, interest groups, and the politics of education. Her recent projects look at how politics have shaped school reopening decisions during the COVID-19 pandemic as well as how school choice policies have polarized education interest groups over time, among other topics.
https://scholar.harvard.edu/lesliefinger/
---
Former Teacher Curious About Messy School Boards
April 12, 2021 by Leslie Finger
Despite having been a public middle school teacher, I was never attuned to the behavior of school boards. Rather, upon entering grad school, my interest jumped up a level, from the classroom to the statehouse. Consequently, up to this point, my research has focused mostly on the politics of education at the state level. I have looked at the political dynamics of state education policymaking, exploring the role of teachers' unions, advocacy groups, foundations, and others, and seeking to understand how these groups shape policy and vice versa. In recent months, the COVID-19 pandemic has shifted my focus downward to the school district level, as I have begun asking what factors predict the decisions made in school districts. In working on a project to examine the relative role of partisanship, teachers' unions, and COVID-19 infection rates on school reopening decisions, I was introduced to the messy but fascinating (and very important) world of school board politics. I have begun to realize how important school boards are in shaping what happens in schools and, as a political scientist, am eager to understand the role played by politics. This project will help provide the data for social scientists like myself to begin to get at the thorny questions of how politics manifests at the school district level as well as why school districts do what they do and what role the behavior of the school board plays.